Altherma maintenance for FREE
Daikin offers to you a free BASIC maintenance contract during first year.
Daikin offers you
Read here what Daikin can mean for you
FREE maintenance
Daikin offers the first FREE year of its BASIC contract
Enjoy the first year of FREE maintenance
Register your Altherma installation and get the first year of FREE maintenance in our BASIC package or an equivalent discount in the COMFORT, COMFORT PLUS and TOTAL COMFORT packages. During commissioning, our Official Service Partner will provide you with a registration code so that you can access this promotion. Use it within 6 months and benefit from our WELCOME promotions.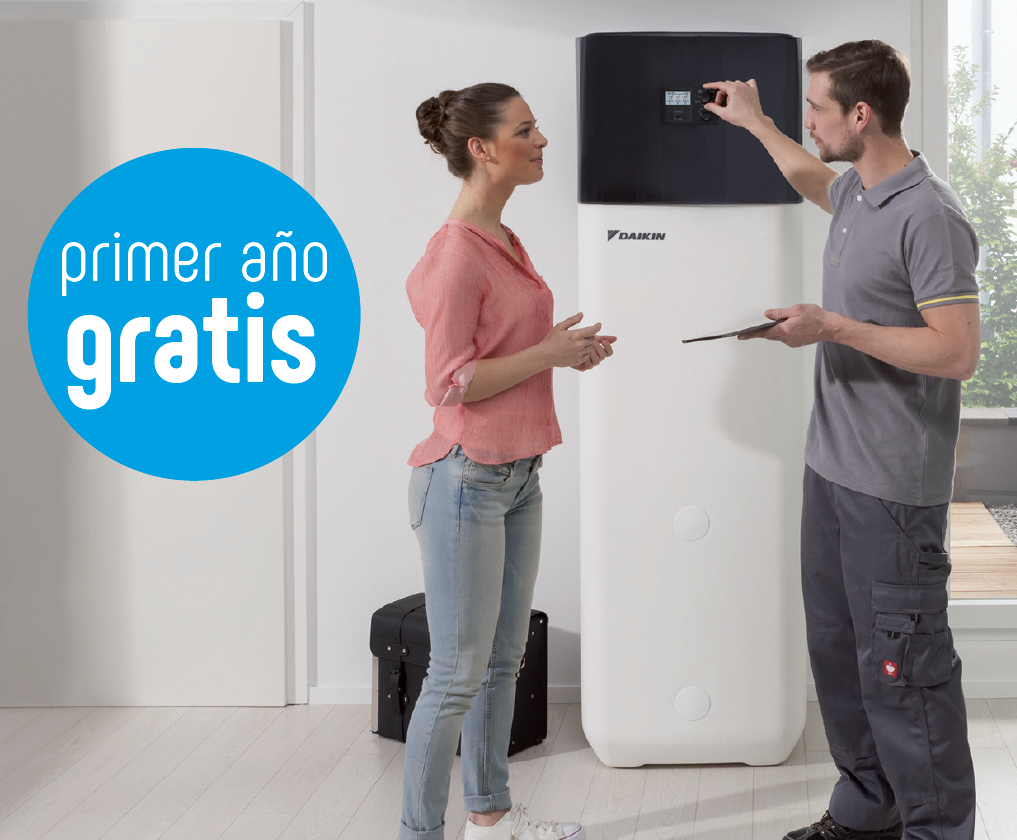 A custom contract
Daikin offers you 4 contracting packages with the best conditions for you to choose the one that suits your needs. Your peace of mind is our best SERVICE.
Warranty extension up to 5 years
In addition, contracting one of our COMFORT packages, you will extend the warranty of your Altherma units up to 5 years.
See all the features
What do you get when you register your Unit?
First year of free BASIC maintenance or ...
... equivalent discount in COMFORT packages
Warranty extension up to 5 years in COMFORT packages.
Priority treatment and easy access to our Service network.